Half splitting belt saw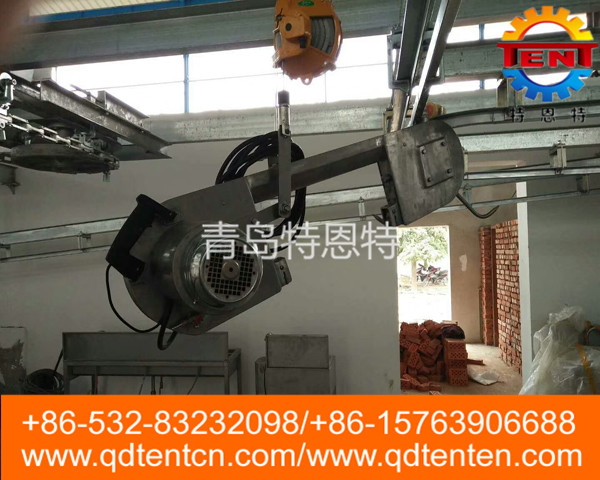 details
This is used for carcass half splitting.On the basis of digestion and absorption of foreign advanced technology, combined with China's national conditions, we have made innovations in design.
Advantage:Save manpower, cut accuracy, less meat damage, good cross section, low noise, sanitation and safety.
It is suitable for large and medium sized meat processing enterprises.
Main technical parameters:
Type:Sp
Cutting depth:470mm
Sawing length:290mm
Motor power:2.2kw
Voltage:380V
Water pipe interface:G1/2
Weight:58kg
Shape size:1400 x 500 x 55mm
Products Center Products Center
CONTACT US
Hotline:
+86-532-83232098
E-Mail:sales01@qdtent.com
addr:No. 1, Minan Road, Jiaoxi Industrial Park, Jiaozhou, Shandong, China
Aaron
Whatsapp:+8615763906688
Wechat:+8615763906688
Email: sales01@qdtent.com
Andy
Whatsapp:+8615969856551
Wechat:+8615969856551
Email:sales04@qdtent.com
Yolanda
Whatsapp:+8615969858075
Wechat:+8615969858075
Email:sales05@qdtent.com
Nancy
Whatsapp:+8615092165018
Wechat:+8615092165018
Email:sales02@qdtent.com
Peter
Whatsapp:+8615963236197
Wechat:+8615963236197
Email:sales03@qdtent.com
Telephone: +86-0532-83232098
Mobile:+8615763906688
Hot Products