Riding span type pig conveyor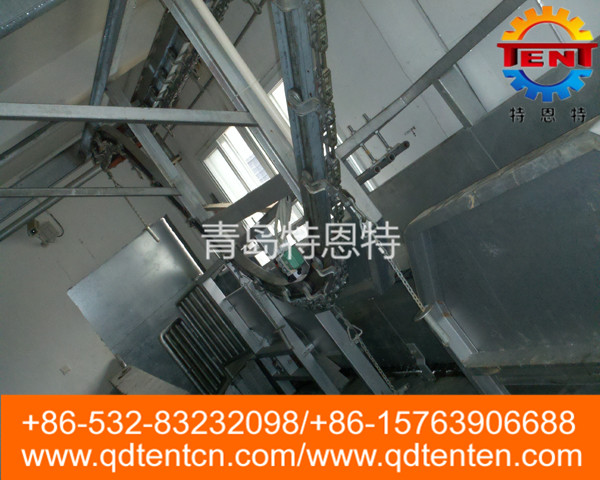 details
This machine used for convey the pig to lifting.pig go into the machine form pig entering fence channel.And slide down from the pedal to the conveyor belt and conveying the pig to the lifting place.Lift the live pig with a shackles chain and enter the next process.
Main technical parameter:
1. Production capacity: 100~150 head / time
2. Using voltage: AC 380V
3. reducer: XWED1.5-53-289
4. rated voltage: 380V 50Hz.
5. outline size: 5120 x 580 x 1600mm.((can be made in accordance with the demand of the demand side)
Products Center Products Center
CONTACT US
Hotline:
+86-532-83232098
E-Mail:sales01@qdtent.com
addr:No. 1, Minan Road, Jiaoxi Industrial Park, Jiaozhou, Shandong, China
Aaron
Whatsapp:+8615763906688
Wechat:+8615763906688
Email: sales01@qdtent.com
Andy
Whatsapp:+8615969856551
Wechat:+8615969856551
Email:sales04@qdtent.com
Yolanda
Whatsapp:+8615969858075
Wechat:+8615969858075
Email:sales05@qdtent.com
Nancy
Whatsapp:+8615092165018
Wechat:+8615092165018
Email:sales02@qdtent.com
Peter
Whatsapp:+8615963236197
Wechat:+8615963236197
Email:sales03@qdtent.com
Telephone: +86-0532-83232098
Mobile:+8615763906688
Hot Products