Flat Flow Air - Soluble Floating Machine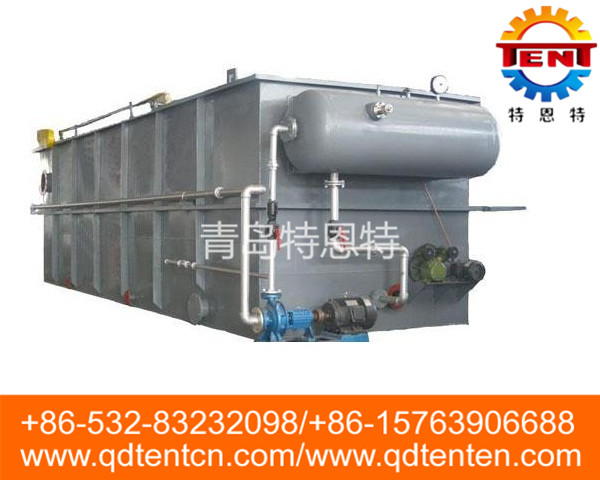 details
In recent years, dissolved air floatation technology has been widely used in water supply and drainage and wastewater treatment. Large processing capacity, high efficiency, less land area, wide range of use. The sewage treatment equipment produced by our company has been widely used in industries, living areas, food, medical treatment, slaughtering, bone glue, gelatin, chemical industry, leather, textile, hotel, printing and dyeing, paper and other industries of sewage treatment disease discharge or reuse easily.
In the field of water treatment, air flotation machines are used in the following aspects:
1"Ä?nbsp;Separation of fine suspended solids, algae and other polymers in surface water.
2"ÄĀRecovery of useful substances in industrial waste water, such as pulp in papermaking waste water.
3"ÄĀInstead of two - sink separation and concentration of sludge in water.
1.Regulating reservoir 2.Dosing apparatus 3.Sewage pump 4.Baffle condenser 5.Releaser 6.Scraping the foam machine 7.Air flotation pool 8.Dissolved gas and water storage tank 9.Sludge-tank 10.Air-in-water pump 11.Gas absorption holder 12.Air compressor
Depending on the treatment of different air floatation sewage, the following air floatation equipment can also be used
Products Center Products Center
CONTACT US
Hotline:
+86-532-83232098
E-Mail:sales01@qdtent.com
addr:No. 1, Minan Road, Jiaoxi Industrial Park, Jiaozhou, Shandong, China
Aaron
Whatsapp:+8615763906688
Wechat:+8615763906688
Email: sales01@qdtent.com
Andy
Whatsapp:+8615969856551
Wechat:+8615969856551
Email:sales04@qdtent.com
Yolanda
Whatsapp:+8615969858075
Wechat:+8615969858075
Email:sales05@qdtent.com
Nancy
Whatsapp:+8615092165018
Wechat:+8615092165018
Email:sales02@qdtent.com
Peter
Whatsapp:+8615963236197
Wechat:+8615963236197
Email:sales03@qdtent.com
Telephone: +86-0532-83232098
Mobile:+8615763906688
Hot Products