Micro strainer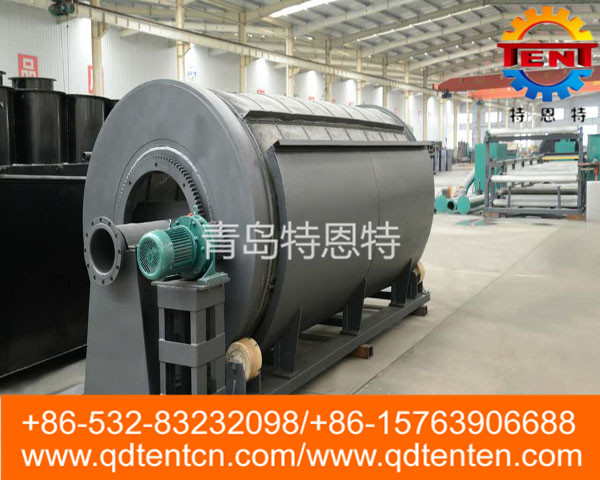 details
The use of 15-20 micron pore filtration process called microfiltration. Microfiltration is a mechanical filtration method. It is suitable for separating the small suspended material (pulp fiber) in the liquid to the maximum extent, so as to separate the solid and liquid phases. The difference between microfiltration and other methods is that the space of filtration medium is very small. With the help of centrifugal force of rotating sieve mesh, it has a high velocity of flow under low water resistance and can retain suspended solids.
This equipment is aimed at the existing microfilter easy to plug, easy to break, large maintenance work, secondary investment and other problems specially developed, is one of the best practical techniques for paper wastewater treatment.
The device is a new type of microfilter which absorbs the technology of New Zealand universal machine and develops according to our national conditions. It is widely used for the filtration of municipal sewage, papermaking, textile, printing and dyeing, chemical waste water, especially for the treatment of white water in papermaking, so as to achieve closed circulation and reuse.
Products Center Products Center
CONTACT US
Hotline:
+86-532-83232098
E-Mail:sales01@qdtent.com
addr:No. 1, Minan Road, Jiaoxi Industrial Park, Jiaozhou, Shandong, China
Aaron
Whatsapp:+8615763906688
Wechat:+8615763906688
Email: sales01@qdtent.com
Andy
Whatsapp:+8615969856551
Wechat:+8615969856551
Email:sales04@qdtent.com
Yolanda
Whatsapp:+8615969858075
Wechat:+8615969858075
Email:sales05@qdtent.com
Nancy
Whatsapp:+8615092165018
Wechat:+8615092165018
Email:sales02@qdtent.com
Peter
Whatsapp:+8615963236197
Wechat:+8615963236197
Email:sales03@qdtent.com
Telephone: +86-0532-83232098
Mobile:+8615763906688
Hot Products