Multi-media Filter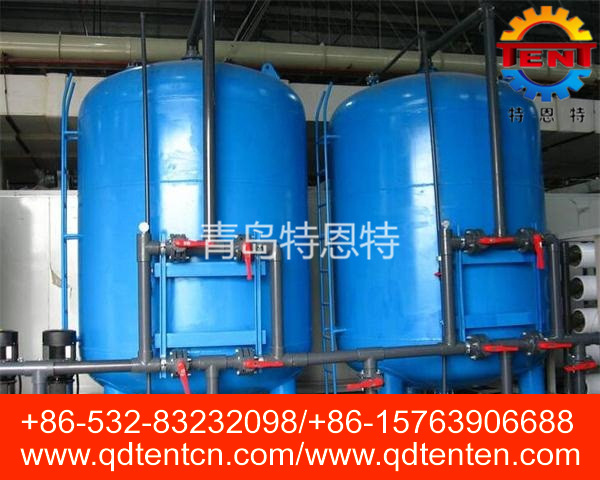 details
Medium filter is in the shape of a container to fill a variety of filter material, generally for quartz sand and anthracite, quartz sand to remove the suspended particles in the water, anthracite to remove the foreign body in the water chemistry of heavy metal material, etc., can also according to the working condition of water making to choose the appropriate filter material, more media filter has good filtering effect, low equipment cost (the equivalent of two or more filter), convenient installation space saving, etc, is necessary filtering equipment water treatment system.It is mainly used in water treatment to remove turbidity, soften water and pretreatment of pure water.
The multi-media filter is mainly composed of filter body, auxiliary pipeline and valve.
The filter body mainly includes the following components: simplified; Distributing water assembly; Supporting components; Filter material; Exhaust valve (external), etc.
Products Center Products Center
CONTACT US
Hotline:
+86-532-83232098
E-Mail:sales01@qdtent.com
addr:No. 1, Minan Road, Jiaoxi Industrial Park, Jiaozhou, Shandong, China
Aaron
Whatsapp:+8615763906688
Wechat:+8615763906688
Email: sales01@qdtent.com
Andy
Whatsapp:+8615969856551
Wechat:+8615969856551
Email:sales04@qdtent.com
Yolanda
Whatsapp:+8615969858075
Wechat:+8615969858075
Email:sales05@qdtent.com
Nancy
Whatsapp:+8615092165018
Wechat:+8615092165018
Email:sales02@qdtent.com
Peter
Whatsapp:+8615963236197
Wechat:+8615963236197
Email:sales03@qdtent.com
Telephone: +86-0532-83232098
Mobile:+8615763906688
Hot Products